Are you considering upgrading your gorgeous home to prepare for the Oakville luxury real estate market? Thinking about all the potential renovations and repairs can feel overwhelming as a seller. Thankfully, there are certain steps you can take to ensure that your home stands out and puts its best foot forward.
According to a recent
Joint Center for Housing Studies
of Harvard University study, annual home improvement and repair costs are projected to reach "$430 billion by the second half of 2022." Consulting with an expert
Oakville real estate agent
can help you determine which upgrades will get you the most bang for your buck.
Consider these 10 tried and true upgrades for your Oakville luxury real estate that can fetch you a higher offer should you decide to take the plunge and put your home on the market.
Add a home office/tiny home backyard office
As more people realize they can work from home, the demand for productive home office spaces is on the rise. If you do not currently have a home office, consider converting an existing space in your home for this purpose.
Large, walk-in closets and spare bedrooms are top choices for adding home office functionality to your dwelling without the cost of building a new addition to your home. But, if it's in your budget and if space allows, you can also add an additional room specifically to serve as a home office.
If you have ample yard space at your disposal, consider erecting a tiny home to use as a home office. Accessory dwelling units are often cheaper than adding an extension to your house. Tiny homes are growing in popularity, and accessory dwelling units may increase the perceived value of your home.
Finish your basement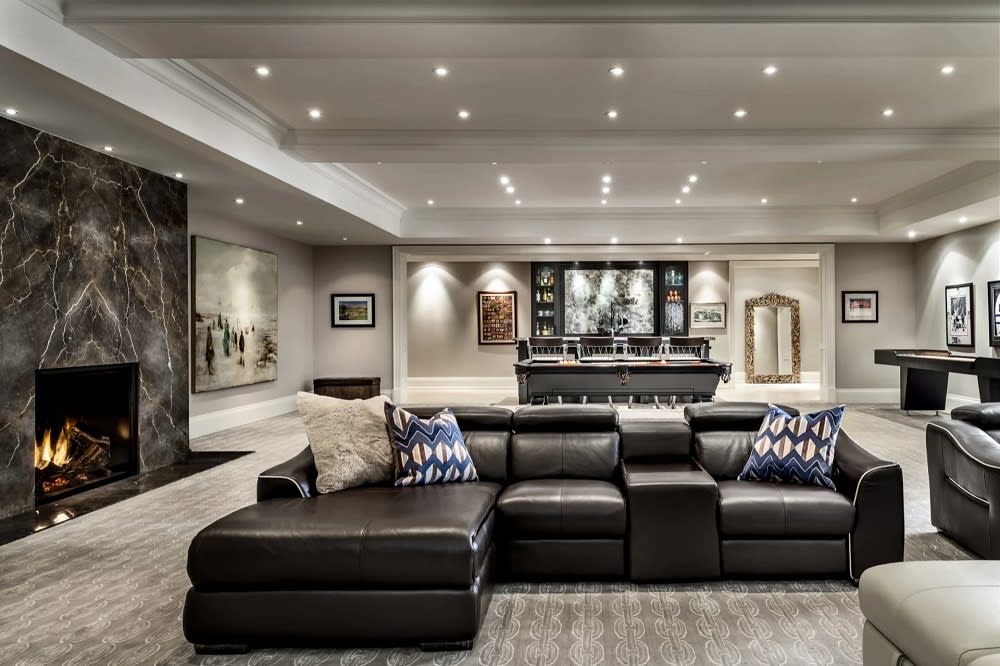 Photo courtesy of Goodale Miller Team
Basements aren't just for storage anymore. As people find themselves at home more often, many homeowners are opting to finish their basements to create additional living spaces for recreation, entertainment, and relaxation.
These additional living spaces can be used for several purposes, such as a home office, game room, or mother-in-law suites. Finishing your basement not only increases the inhabitable space in your home but also boosts your return on investment. A National Association of Realtors
2022 Remodeling Impact Report
shows that converting your basement into a living area can see upwards of 86 percent cost of recovery, making it one of the top remodeling projects for upgrading your home.
Open the floor plan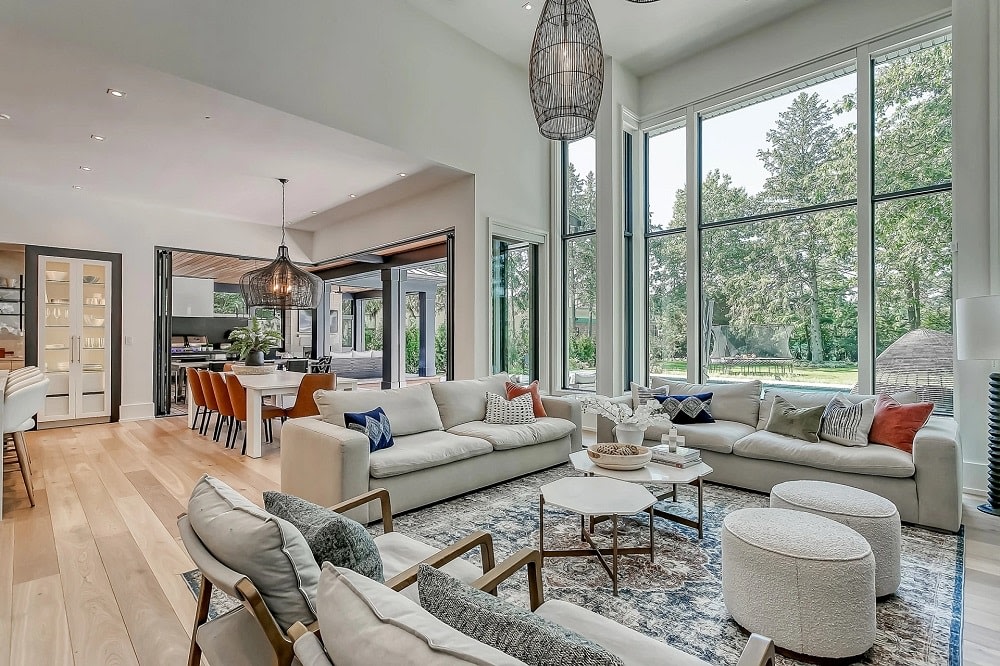 Photo courtesy of Goodale Miller Team
Open floor plans make a home feel more spacious. Taking out a key wall or two can open the most used spaces of your home to make them feel more inviting and to let in more light. Consult with your Oakville
real estate agent
or an architect to decide if this is feasible for your property.
Replace garage door
It's no secret that your home's curb appeal is essential to getting the highest offers. When someone comes to view your home, one of the first things they will notice from the street is your garage door. An old, outdated, or broken garage door just won't cut it. Fortunately, replacing your door doesn't necessarily have to be a costly upgrade. Consider a new garage door in a modern, sleek design that matches the rest of your home's exterior aesthetics.
Repaint the exterior
If your home's exterior paint is fading or chipping, it may be time to spruce it up with a fresh coat of paint. Depending on your budget, you can touch up only the spots that need it, or you can opt to repaint the entire exterior of your home.
A fresh coat of paint adds instant value to the home by making it appear newer and cleaner, provided it compliments the house and the neighborhood. Designers recommend you choose a neutral color palette, but you can always add pops of color along the trim or on the front door.
Add a deck or patio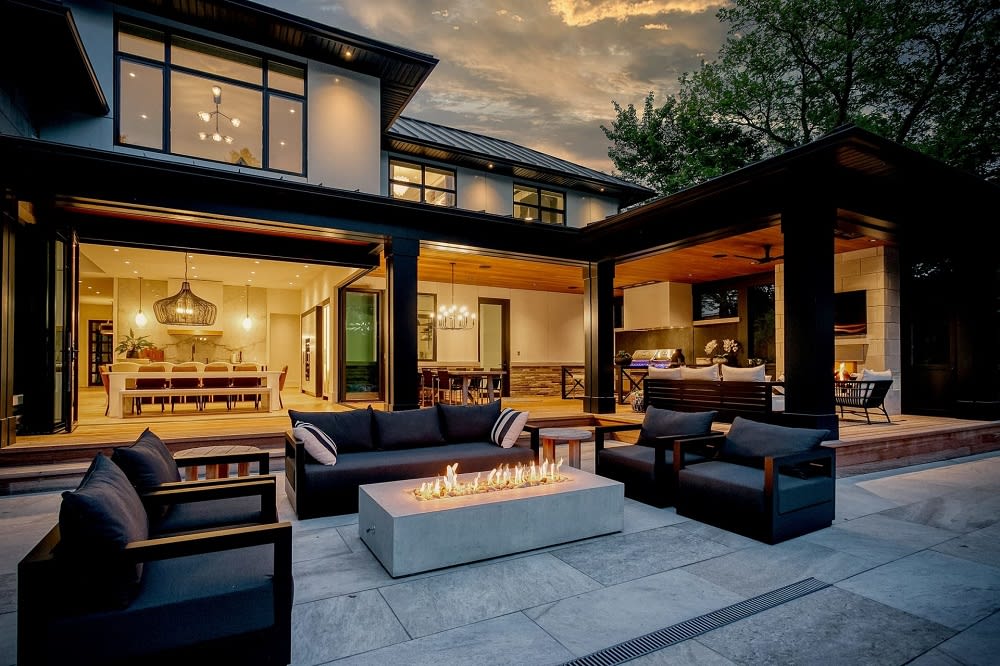 Photo courtesy of Goodale Miller Team
A deck or patio is a gorgeous place to welcome guests (and buyers) inside. These fantastic outdoor living spaces are perfect for entertaining and are features that potential homebuyers are looking for. Add a romantic fire pit, some cozy chairs, and elegant outdoor lighting, and you've set up a beautiful outdoor retreat for a time of relaxation at the end of the day.
Add or upgrade an outdoor kitchen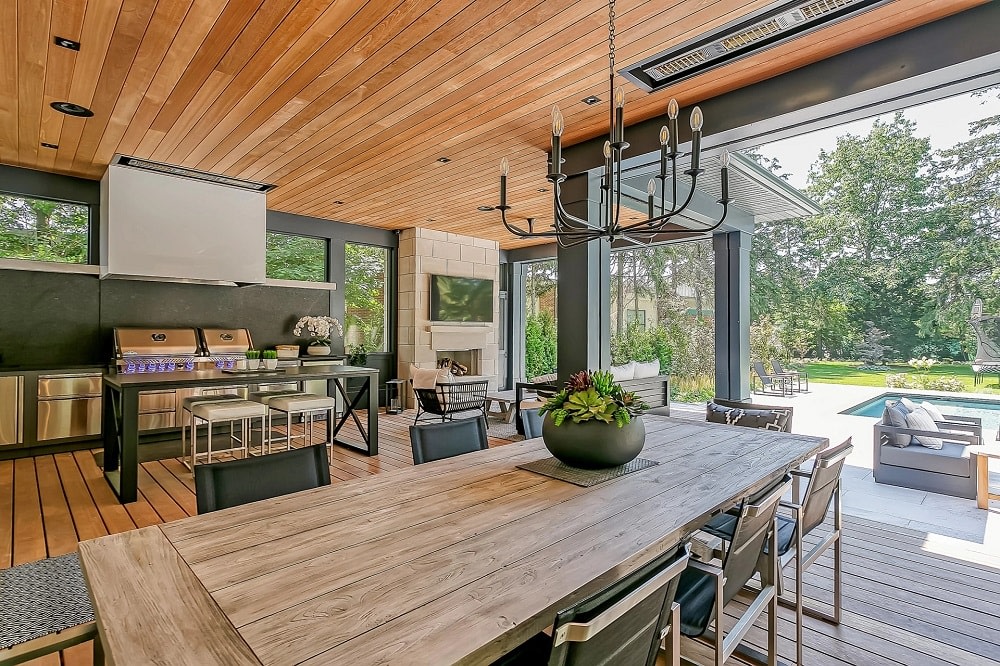 Photo courtesy of Goodale Miller Team
Outdoor kitchens have long appealed to luxury homeowners who enjoy preparing meals, entertaining, or dining al fresco. Now, however, outdoor kitchens complete with bars, sinks, and kitchen appliances are popping up in the building plans of homes of all price ranges. You can get as elaborate as your budget allows when adding an outdoor kitchen and dining space. If you already have an outdoor kitchen, consider upgrading it with new appliances or features, such as a brick pizza oven or fireplace.
Kitchen and bathroom remodels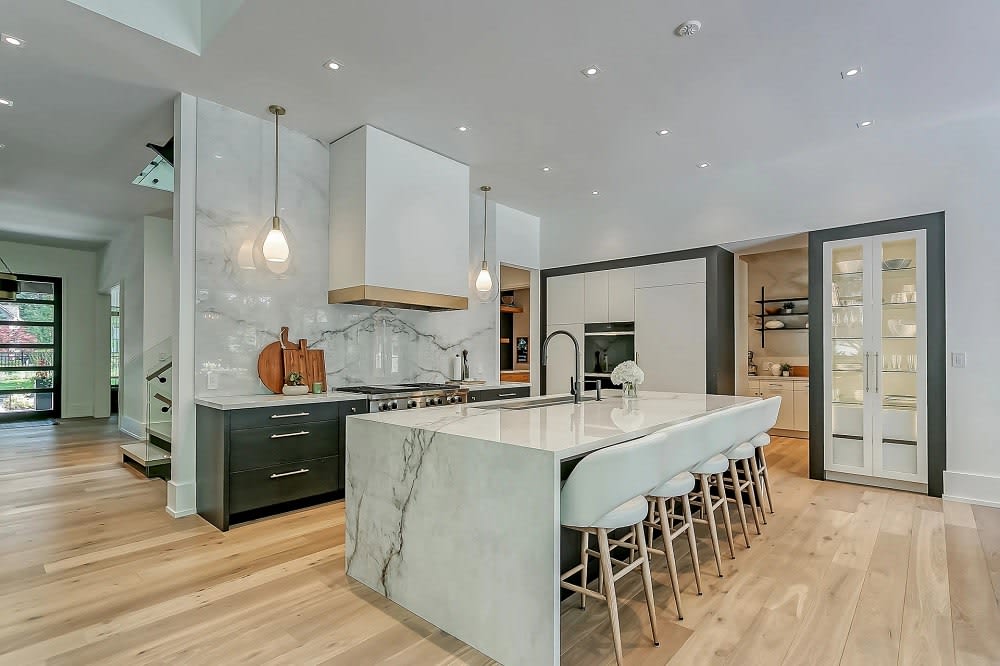 Photo courtesy of Goodale Miller Team
The cost of remodeling your kitchen or bathroom can quickly spiral out of control if you aren't careful about how you go about it. Replacing fixtures, cabinet fronts, countertops, or appliances will give these spaces a welcomed facelift without the expense of a complete renovation.
Prospective homebuyers of Oakville luxury real estate generally want these spaces to feel modern. New appliances should be energy-efficient whenever possible and add functionality to these rooms.
Replace or clean your home's flooring
It's essential to clean your floors until they're spotless, or consider replacing them if they're worn down or if you have any stains from pets or spills. Replacing old, worn-out carpets that can trap off-putting scents and odors will modernize and freshen the interior of your home.
If your current flooring is in top condition, you may be able to get away with just a deep cleaning. If you do decide to refinish or replace the home's flooring, luxury vinyl flooring is a cost-effective option that looks great, cleans up quickly, and is sturdier than traditional hardwood flooring.
Adding a pool or hot tub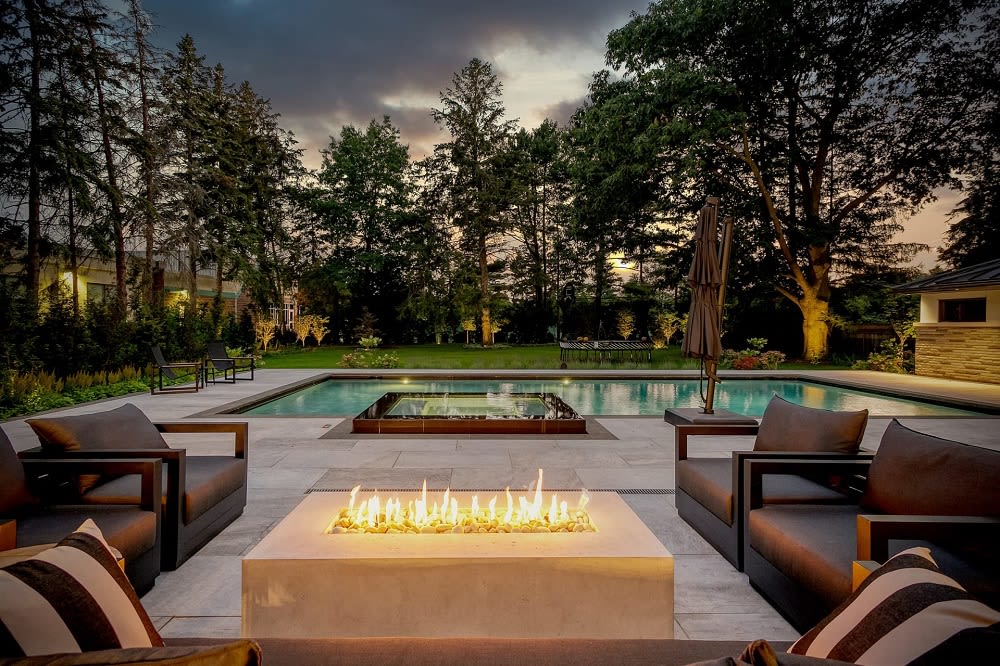 Photo courtesy of Goodale Miller Team
People are looking for more ways to enjoy their property, and having a pool is becoming a highly sought-after amenity. If you're in an area where the majority of the homes have a pool or hot tub, not having one could be a distinct disadvantage. Before you rush out and start digging a hole in your backyard, though, consider whether the upfront cost of pool installation is worth it. While luxury pools can be a significant investment, they will definitely up the ante of your amenities. Although adding a pool likely won't recoup all of the money you invested, it provides endless summer entertainment and makes your home more attractive to more buyers.
Consult with a local real estate agent
If you're ready to put your stunning home on the market, having the
Goodale Miller Team
on your side makes all the difference. For over 20 years, the
team
has been at the forefront of the Oakville real estate scene. They will help you determine which upgrades or renovations will bring the most return on investment and be your expert guide to getting your home seen and sold.
*Header photo courtesy of Goodale Miller Team