As the largest town in Ontario, Oakville has drawn in residents for generations, welcoming newcomers with its peaceful neighborhoods, beautiful waterfront and quick commute to Toronto. Many seek Oakville luxury real estate in order to pursue a more well-rounded lifestyle and take advantage of the town's emphasis on outdoor recreation. Whether you're in the market for a new home yourself, you know your current home is in need of a few upgrades, or you're about to list your property for sale, there are many ways that automation can boost its overall value. To learn more about some of the top tech upgrades to look for in Oakville luxury real estate, check out these six features.
1. Smart home hubs
There's no doubt that
home hubs
are dominating the technology front when it comes to updating properties not only in Oakville but across Ontario. Oakville luxury homes for sale often feature smart hub-compatible features like light fixtures and built-in speaker systems to provide buyers with convenience that's move-in ready. When you invest in Oakville luxury real estate, don't underestimate the value of a home hub. These small but powerful pieces of technology typically connect to external devices, like light bulbs or appliances, through Bluetooth, though they can connect via Wi-Fi as well. By utilizing voice command technology, home hubs can control a wide range of functions in your home. Many homeowners are familiar with examples like Google Home, but there are many hubs available that can suit any style. As you look into getting a home hub for your new property, make sure to read through the reviews and double check whether your device will control the features you'd like it to.
2. A smart lock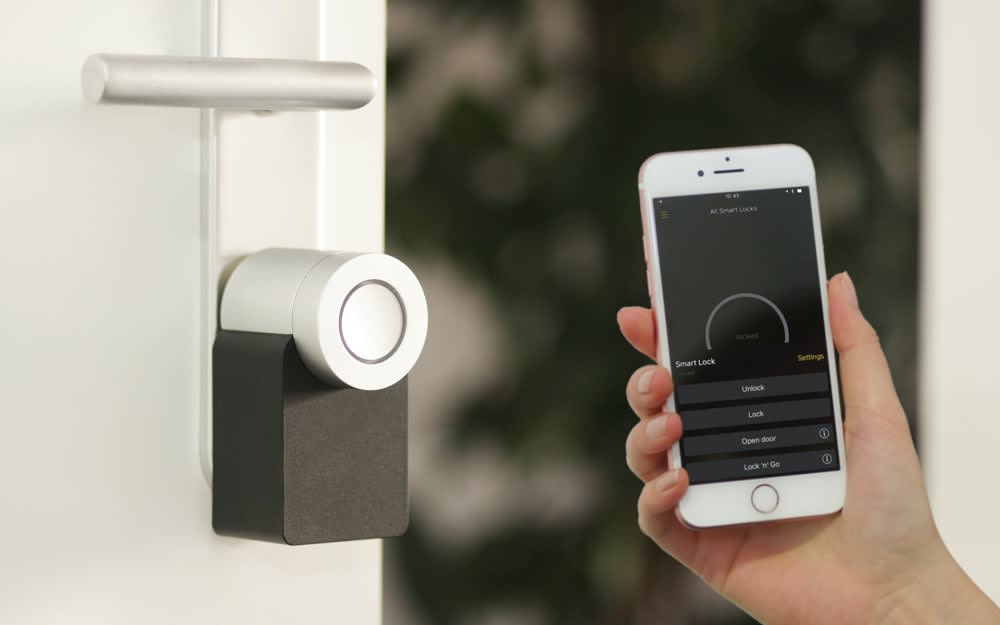 Photo courtesy of Unsplash
Any eager buyer interested in investing in Oakville luxury homes for sale should consider installing a smart lock. Even homeowners looking to list their property soon could do well to put in a lock and potentially increase their property's value. The
benefits of using a smart lock
make it one of the best and easiest technology upgrades you can choose. Unlike typical locks, smart locks don't require keys. They connect to Bluetooth or Wi-Fi, and you can control them through your phone. That means you can ditch the days of forgetting your keys. Instead, all you have to do is unlock your door via your phone or by entering your passcode onto the lock itself.
If you'd prefer a more fool-proof method, some smart locks even respond to facial, fingerprint, and voice recognition. Another great perk of these locks is that you can program different passcodes if you're renting out your property during the winter or if you have a pet-sitter stopping by while you're on vacation. Simply give them the passcode and they'll be able to get inside.
3. Automated lights and blinds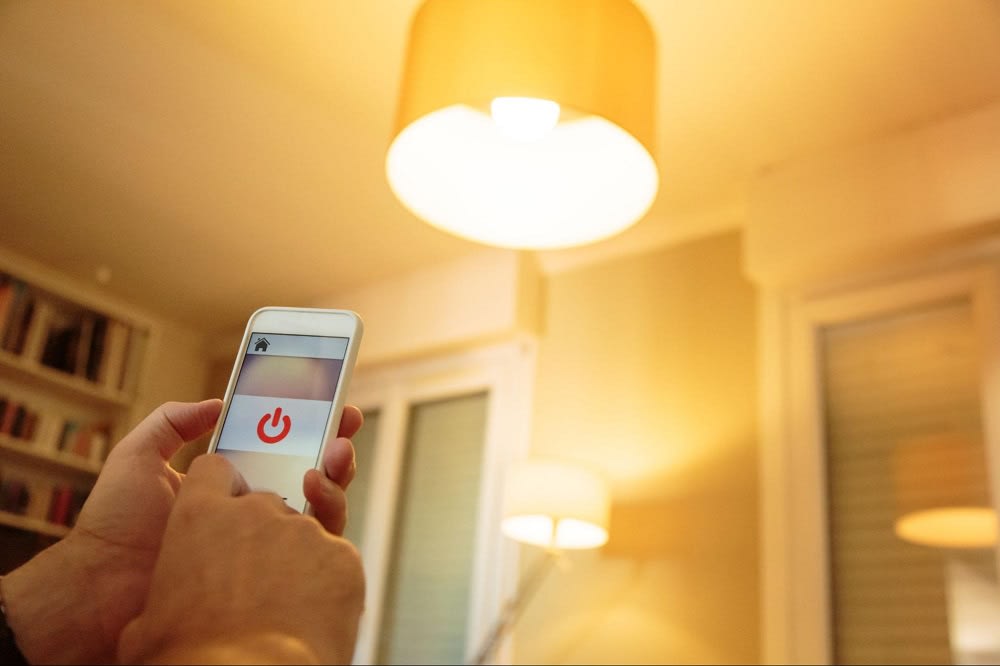 Photo courtesy of Shutterstock
Automated lights and window treatments are a great touch that bring an added sense of automation and convenience to any home. Once you have a home hub, swap your current light bulbs to smart bulbs that will communicate with your device. Similarly, bring in new window treatments that can be hooked up to your home hub. That way, when you walk in, you can use a voice command to raise or lower the blinds and turn on the lights. At night, set your blinds and lights on a timer or use your voice again to lower them. Incorporating as many smart fixtures into your home as you can will truly take your luxury home to a whole new level.
4. Modern kitchen appliances
Photo courtesy of Shutterstock
From
smart refrigerators
to auto-open dishwashers, new kitchen appliances are changing the game in top homes across Ontario. Refrigerators can now come with internet access and touch screen interfaces that you can use to keep track of what's in your fridge and freezer. All you have to do is scan a barcode to determine how much of a particular item you have left and how long it's been in the fridge. Enter each item as you're putting away your groceries, and your smart fridge can remind you when it's nearing its expiration date. Apart from inventory tasks, smart fridges can hold a database of recipes and help you determine which ingredients you'll need for dinner.
5. Upgraded security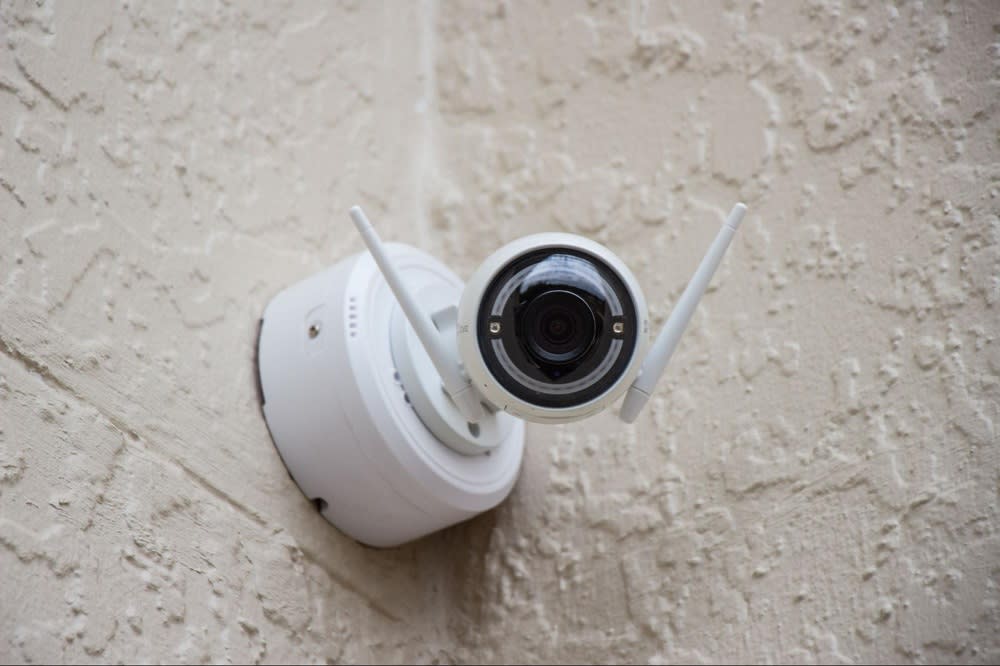 Photo courtesy of Unsplash
No home feels truly updated unless it has a state-of-the-art security system. Home sensors are a sleek and sophisticated way to keep yourself and your family safe at all times. Programmed to set off an alarm if they're triggered, home sensors are usually placed on doors and windows. In case of a break-in, these sensors can also notify your security company. Outside your home, motion-sensored flood lights can be another great option if you want to deter trespassers from lingering around your home, too. The best thing about sensors is they can be set on a timer so that they aren't on all the time.
6. Additional features to consider
Photo courtesy of Unsplash
All of the options featured above are some of the most common ways you upgrade the technology in your home. However, if you want to help your home be truly luxurious, consider a few of these additional features. In the master bathroom, install speakers and heated floors so you can pipe in peaceful music during your bath and step onto nice, warm tiling afterwards. Set your floor heater to a timer, and it'll be warm when you wake up, too. Flood and freeze detectors are a great touch in the kitchen and bathroom to avoid unexpected bursts throughout the winter. And if you want to have elevated security around your home, you can install cameras that connect to your phone for easy surveillance.


These tech upgrades will take your Oakville property and turn it up a notch, taking simple, daily tasks off your to-do list so you can focus on more important things. If you're interested in finding a home in Oakville this year, make sure you partner with a real estate agent with experience in the luxury market. Brad Miller of the Goodale Miller Team is no stranger to finding clients incredible properties in and around Oakville. A member of the top-ranked Century 21 real estate team for 2021, Brad has the experience and expertise required to ensure your investment is a success. So when you're ready to explore available Oakville luxury homes for sale, get in touch with
Brad Miller
.

*Header photo courtesy of Unsplash