If you're planning on selling your luxury Oakville home, you should think about how to properly stage your property. Staging is when you prepare your home for open houses and private showings. Depending on the condition of your home, it could include decluttering, cleaning, making small repairs, or even redesigning your home so that it's easier for buyers to imagine themselves living there.
If this sounds like a lot of work, you should note that
a study by the Real Estate Staging Association
shows that staging your home is well worth the investment. According to the RESA, homes that have been staged often sell for thousands of dollars over the initial listing price. When a home is properly staged, it helps buyers become certain about their choice. When buyers are certain, they're more likely to pay what it takes to match or upstage other offers.

Either you can stage your luxury Oakville home or you can hire a professional to do it for you. Of course, hiring a professional will be more expensive than doing it yourself. But if you own a luxury home, it's important to remember the return on investment you stand to gain if you hire a professional.

If you've already moved out of your home, or if you're still living in it and don't have the time to properly stage your living space, you can even virtually stage your home using a professional designer. Virtual staging is done via an app that can make any home look spectacular. Virtual staging comes in handy because many homebuyers begin the process by perusing online listings before making an in-person visit. If the listing is sufficiently intriguing, they will be enticed to schedule a private showing or attend an open house.

Ideally, you'll make the effort to stage all the rooms in your Oakville luxury real estate. At the very least, pay the most attention to the living room, kitchen, master bedroom, and bathrooms. Don't forget the outside, since curb appeal is also crucial to crafting a first impression for potential buyers.
A new look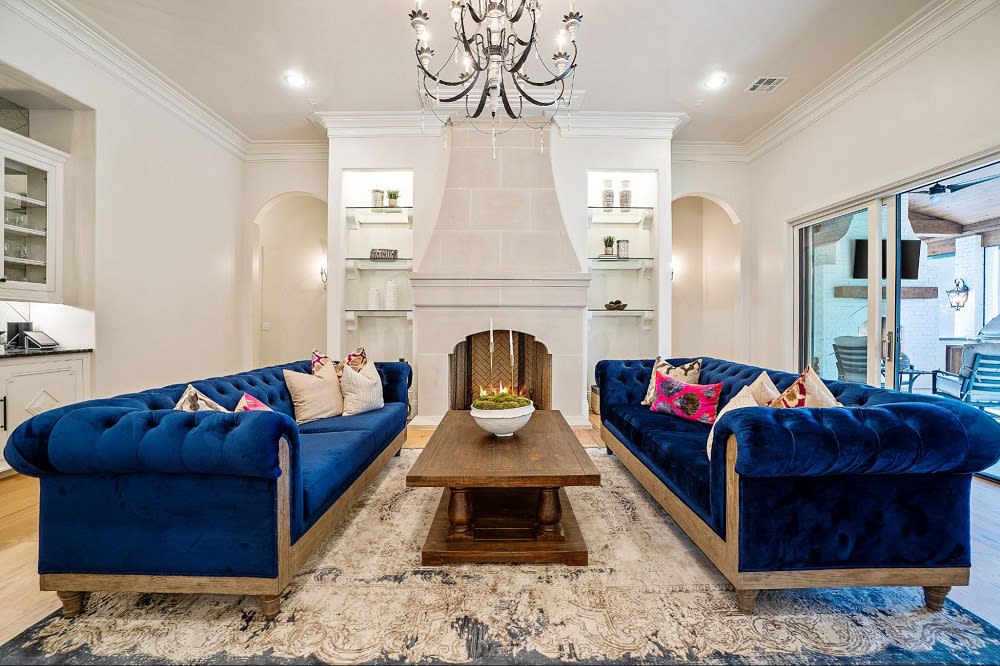 When you're ready to begin
staging your home
, you should hire a talented, licensed real estate agent to handle all aspects of the transaction. Begin by inviting your agent over so that he or she can make suggestions on how to properly stage it.

It's important to remember that now is the time to start emotionally detaching yourself from your home. This can be tough, but you're embarking on a new chapter in your life and it's crucial to present your house in its best possible light so that buyers have the chance to envision themselves living there. This means that you need to be willing to change the way your home looks from how you designed and furnished it for yourself. You'll need to depersonalize and neutralize it so that it's attractive to the largest number of buyers possible.
Declutter and clean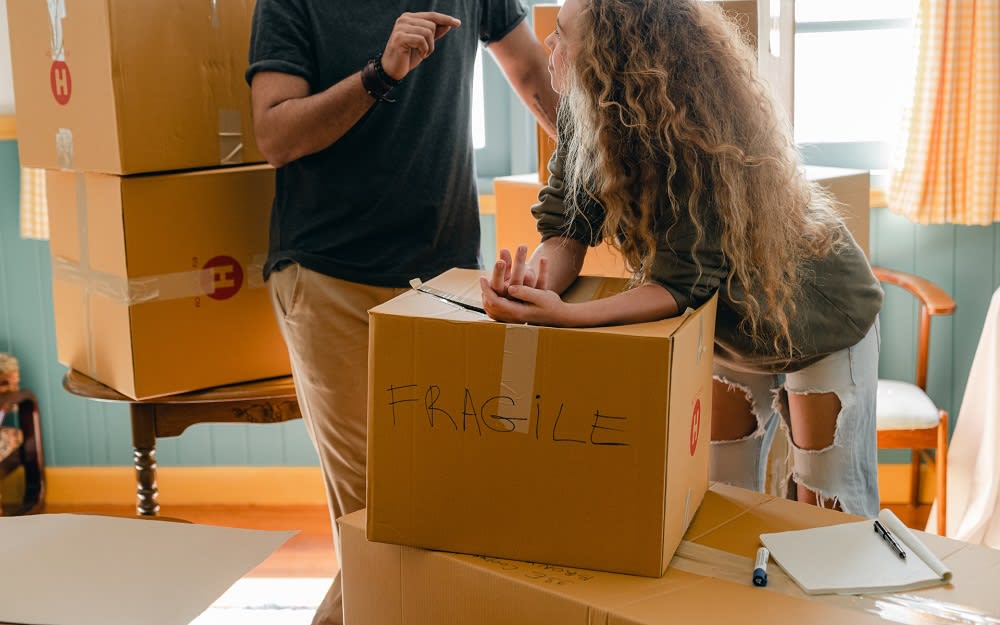 The first step is to remove as many possessions from each room as possible. Experts recommend at least 50%, which will help make your home look new and amazing. This will also give you a head start on packing as you sort through your belongings and decide what to keep, give away, or throw away. Once the home is decluttered, give it a deep cleaning. A relatively inexpensive way to make your home pop is to give it a fresh coat of paint in a warm, neutral color. The options include off-white, beige, or gray. You can even paint one wall in the living room a contrasting color, as long as it's not too jarring.
Rearrange the furniture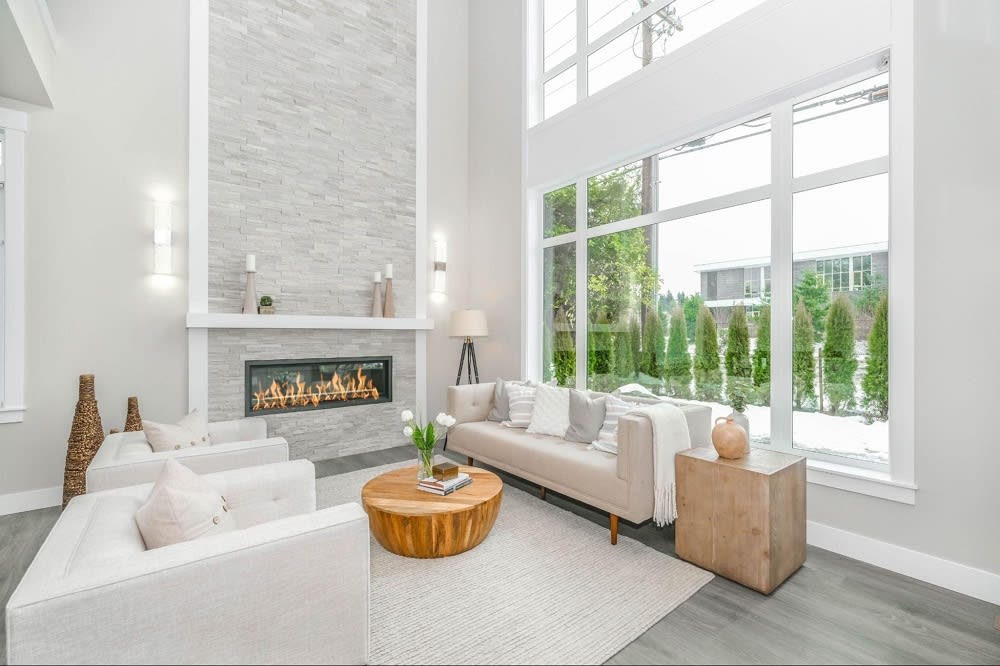 The highlight of your
Oakville mansion will most likely be your living room. You should rearrange the living room's furniture to open up the floor plan and show off your home's unique potential. Remove unneeded furniture and arrange the rest around a focal point. For example, this could be a picture window if the home has a great view. If you're seeking a cozier feel then maybe you could use the fireplace or entertainment unit as a focal point. Pull furniture away from the walls. Hang a few pieces of attractive, neutral artwork or other décor for a classy look. It's important to get it right because the living room is often the first room buyers enter and it's important to achieve that "wow" factor.
Focus on the kitchen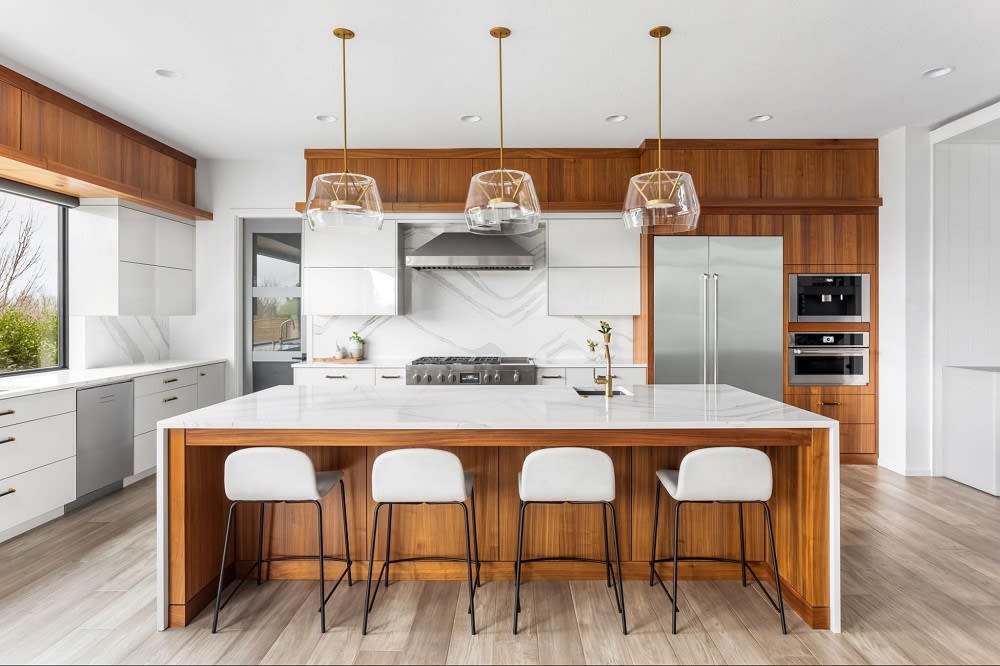 There's a saying in real estate that "kitchens sell homes." Pay particular attention to detail as you clear the counters and island of extraneous items and give the whole kitchen a deep clean, including the fronts of cabinets and other visible surfaces. An inexpensive way to make the kitchen pop is to replace the cabinet and drawer hardware with new pulls and knobs in attractive finishes such as polished nickel or brass. Polish and clean all appliances inside and out. Buyers will poke and prod around everywhere when they tour a home for sale.
Master bedroom
The more you can make your bedroom look like a luxury hotel suite, the better. Use your most attractive, neutral-colored bed linens and pillows. Put matching nightstands and lamps on either side. Hang a mirror or an agreeable piece of art on the walls. Make sure you've decluttered the closets because buyers want to know exactly how much storage space they'll have.
Bathrooms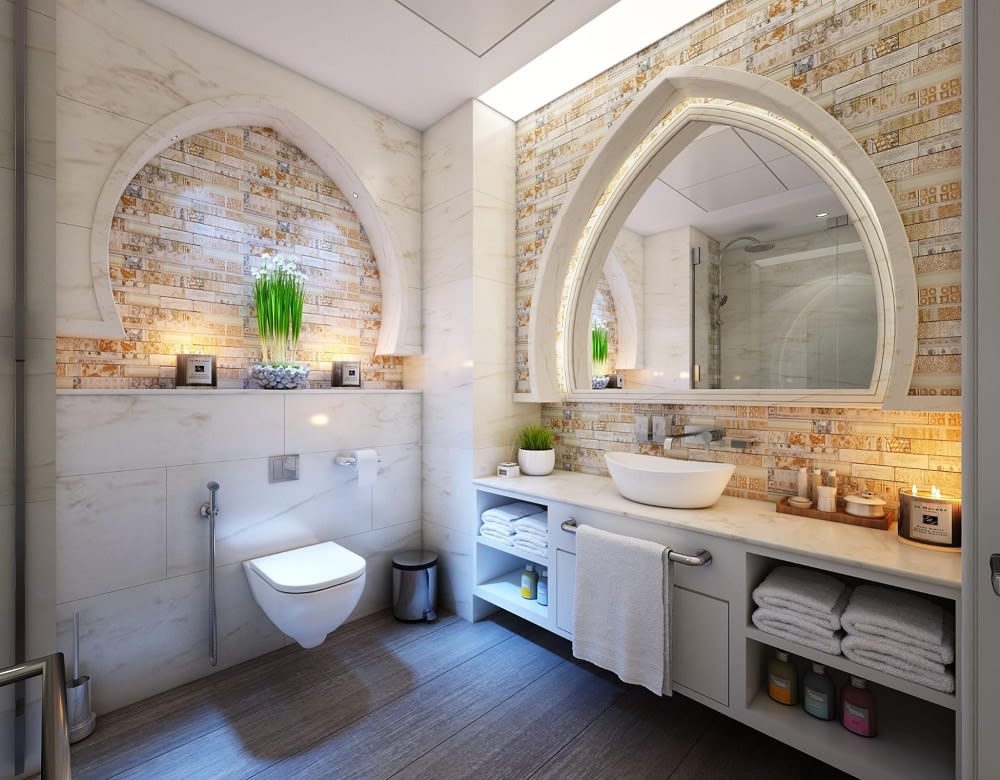 All bathrooms in Oakville luxury homes for sale need to be fresh and bright. Scrub them from top to bottom and place a vase of flowers on the vanity. Fix any leaking toilets or sinks and straighten up any storage spaces. Replace a dated light fixture with an attractive, new one.
Curb appeal
Don't forget the outside of the house. Buyers will begin to form an opinion of your home when they pull up to the curb or into the driveway for an in-person visit. Have a landscaper keep the lawn looking green and the trees or bushes trimmed. Have a few flower beds planted and add flower boxes to the front windows. Power wash the exterior to remove grime or dust. Paint the front door a welcoming color and replace a dated porch light with a stylish new one. Finally, clean the porch and sidewalk.
Work with a great agent
Follow these tips to ensure that you get top-dollar offers on your Oakville luxury real estate. When you're ready to list your home, let the experts at the
Goodale Miller Team
put their unique marketing skills to work for you.