Selling a luxury home can be difficult since these properties tend to appeal to a smaller buyer pool and can sit on the market for a long time if you don't properly prepare the property. That being said, you have the advantage of having an attractive house in a strong market. So when you're ready to sell your Oakville home, there are a few things you can do to optimize your listing. Check out these tips for preparing your property for sale.
Take inventory
Before you do anything else, you'll need to take inventory of your property. Does your Oakville home have any major issues or projects that need to be completed? For example, do you have any roof leaks? Do you need to remove or redesign the landscaping? Are you using a garage as a warehouse?
If some of the work you need to undertake requires a large investment of time or money, estimate a rough cost and how long it might take to complete the project. Based on when you're planning on moving and other responsibilities, how quickly do you need to complete the project? Can you show your property regularly over the next few months?
Start at the curb
When you begin creating your project to-do list, it's crucial to
begin at the curb
and notice everything between the front curb and the front door, including the steps, walkways, porch, driveway, fencing, gutters, roof, doors, window, and the condition of your yard. Pay close attention to the bushes and trees, looking out for any overgrowth or low-hanging branches. Look at your home like you're seeing everything for the first time since this is most likely how prospective buyers will be experiencing your home. Every single aspect of your home that you improve makes a huge difference. Be very critical and write down everything that requires attention.
Walk around the perimeter of your lot, since any serious buyer will want to view every square foot of your property. Look for any broken sprinkler heads that need replacing, stepping stones that need to be leveled, or shrubs that need to be trimmed. Search for loose shutters or gates that need to be repaired. Are there any screens that are falling off, torn, or missing?
Walk through your home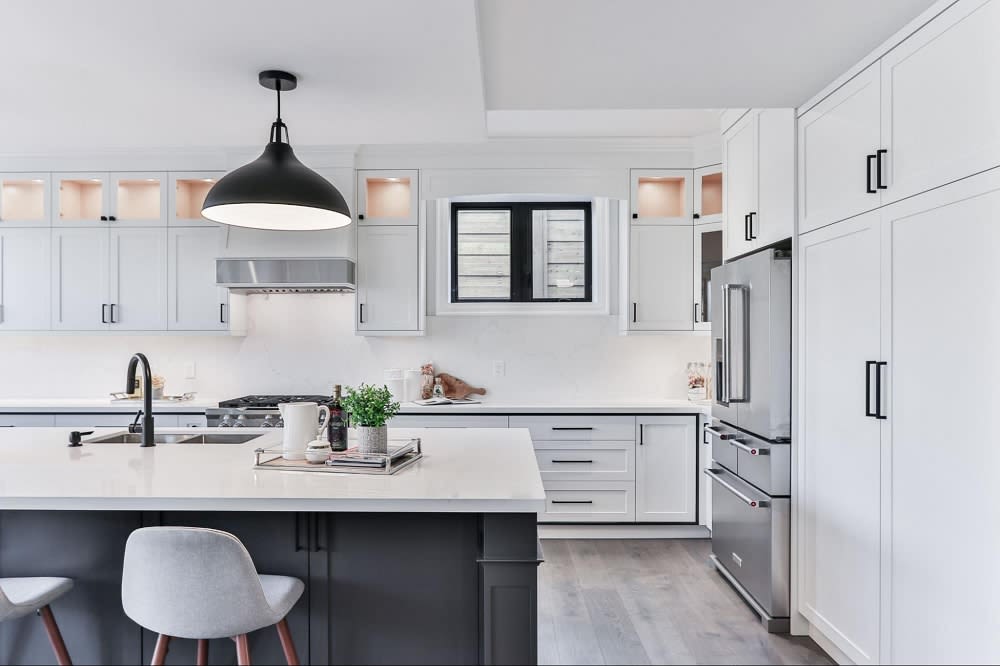 Once you've made a thorough list of everything that needs to be done to beautify the outside of your home, you can go through the same process inside your property. First, you simply need to open up your front door and stand at the entrance for a while, looking at everything you see. Do the same thing at the entrance to every room in your home.
Make a list of everything that needs to be fixed or needs attention. Think windows that aren't properly functioning, broken tiles in the kitchen or bathroom, leaking faucets, bedding that needs to be spruced up, blinds or shutters that aren't working, drapes that aren't hanging correctly, toilets and other plumbing fixtures that need to be touched up, seals around the sinks, grime that needs to be cleaned, scarred flooring, furniture stains, scuffed baseboards, burned out bulbs and cobwebs.
Organize and hire specialists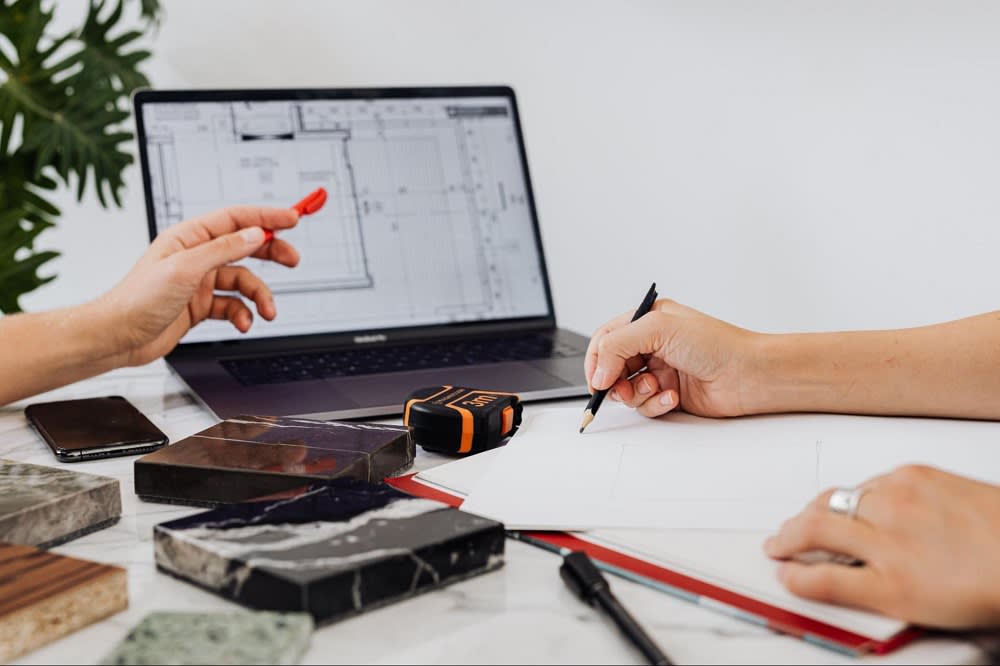 After you figure out which projects you need to complete before putting your Oakville home up for sale, you need to find home staging experts, professional organizers, specialist cleaning services, and contractors to help you get your home in shape for prospective buyers. Create deadlines for each of these projects so that you can be ready for your first home showing as soon as possible.
And don't be afraid to ask for help from your friends and family. It's usually easier for a friend or family to tackle a task like going through the junk drawer because they're able to spot things that you wouldn't notice. Hang up all of your clothing, arrange your shoes in a tidy manner and neatly fold all of the things on your shelves so that your closets look more spacious.
You should also consider that now is the perfect time to give any yard equipment, tools, photo albums, collectibles, family heirlooms, or furniture to your favorite charity. Think about whether moving a piece of furniture out of a room would help create more light or open up space in the room.
Airy and light rooms
tend to be the most aesthetically appealing to prospective home buyers, and removing furniture or decor can help you achieve this look.
Buy plastic storage containers in a few different sizes to hold belongings that you might otherwise keep on desks, kitchen counters, bedside tables, or countertops. These storage containers will come in handy when you get a short notice that there's a home showing coming up soon. Clean and arrange your yard and patio furniture so that it looks like you're prepared to entertain family and friends.
Clean everything in your home
thoroughly, including the oven, the inside of the hood, the carpet, the windows, and the shelves of your freezer and refrigerator.
Maintain your property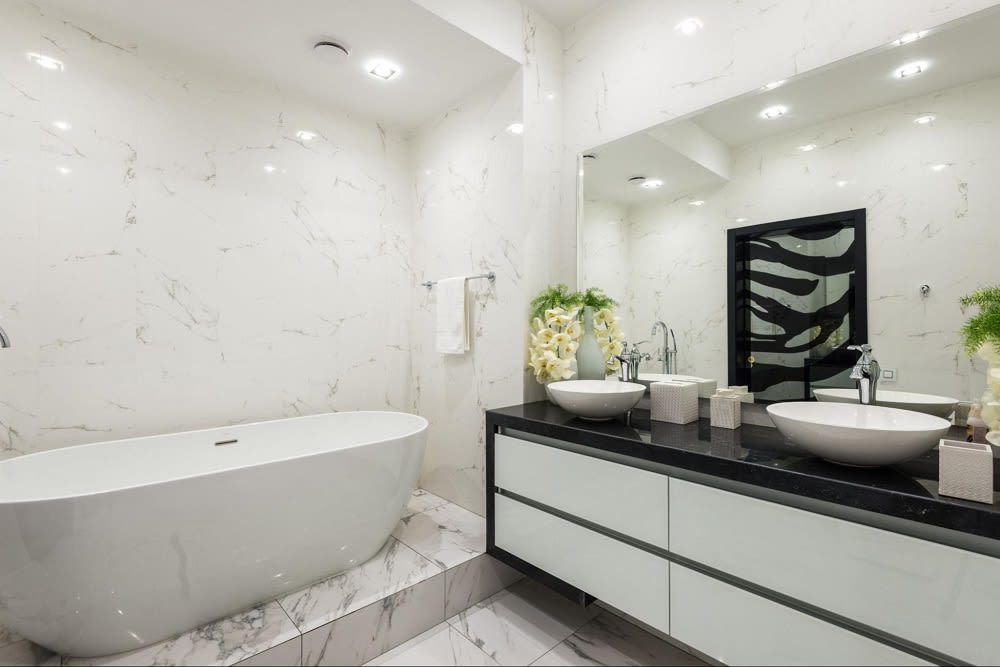 It's crucial to maintain the cleanliness and organization of your property over the next month or two while your property is being shown. Realtors usually give you at least 24 hours' notice before showing your home, but that's not always the case, so it's essential to be ready for a showing at any given moment.
Be aware of any strong smells in your home while it's being shown to prospective buyers. Avoid cooking fish or other pungent meals, and keep some unscented or lightly scented deodorizers in small rooms or closets. Seek out fresh fragrances, like vanilla or linen. Before showings, make sure that there are no wet towels draped over the shower curtain rods. All of your visible shelves, countertops, faucets, bathtubs, toilets, mirrors, and bathroom sinks should be sparkling clean.
Want to put your Oakville home up for sale? Reach out to the
Goodale Miller Team
, the most trusted real estate agents in Oakville.